Sitting in bed, Jimmy Fallon chatting up some guest in the background, I am attempting to find a way to make $1500 a month from home.  
I am Googling my own fingerprints off, searching for any legit job that I can do from home. It's all a mass of search engine reviewers and transcription gigs mish-moshed with some virtual assistant and data entry contracts.
I look at that list – reviewer, transcriber, assistant and data entry – and think to myself 'I can do all of those. Those are easy!'
Then I start to click on the websites/job listings.
I found things like:
'Work wherever! Work whenever!' (As long as it's Mon-Fri 5-9 and Sat-Sun 8-8)
'Get paid for the time you chat on the phone with the customer! There is no guarantee there will be any calls during your shift.' (So you can just sit there, wasting your time, waiting for calls that won't come….just like the paycheck that won't come.)
'Get paid to proofread someone else's work! Must have Bachelor's Degree.' (To PROOFREAD???  You need four years of college to PROOFREAD???)
So far, I've found jack squat that works for or applies to me.
I really don't want to be destined to wither away inside an office for the rest of my days, folks, but that's the direction things are heading here. Me, workin' for 'the man'!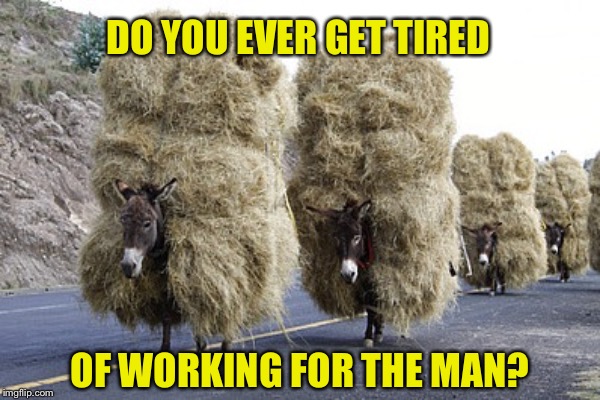 I'm not giving up yet, however.  I may attempt one of these crazy schemes and see what comes of it.  
The worst that can happen is I start to learn from my mistakes…maybe.
The best that can come from it is that I actually find a way to consistently make $1500 a month and can quit my office job.
You don't have to REALLY laugh out loud, ya know!